Discover more from church of Christ Sermons
Notes from the most popular church of Christ sermons on a variety of topics
Over 1,000 subscribers
How Not to Treat One Another And Encourage One Another
By Steve Miller and Robert Hatfield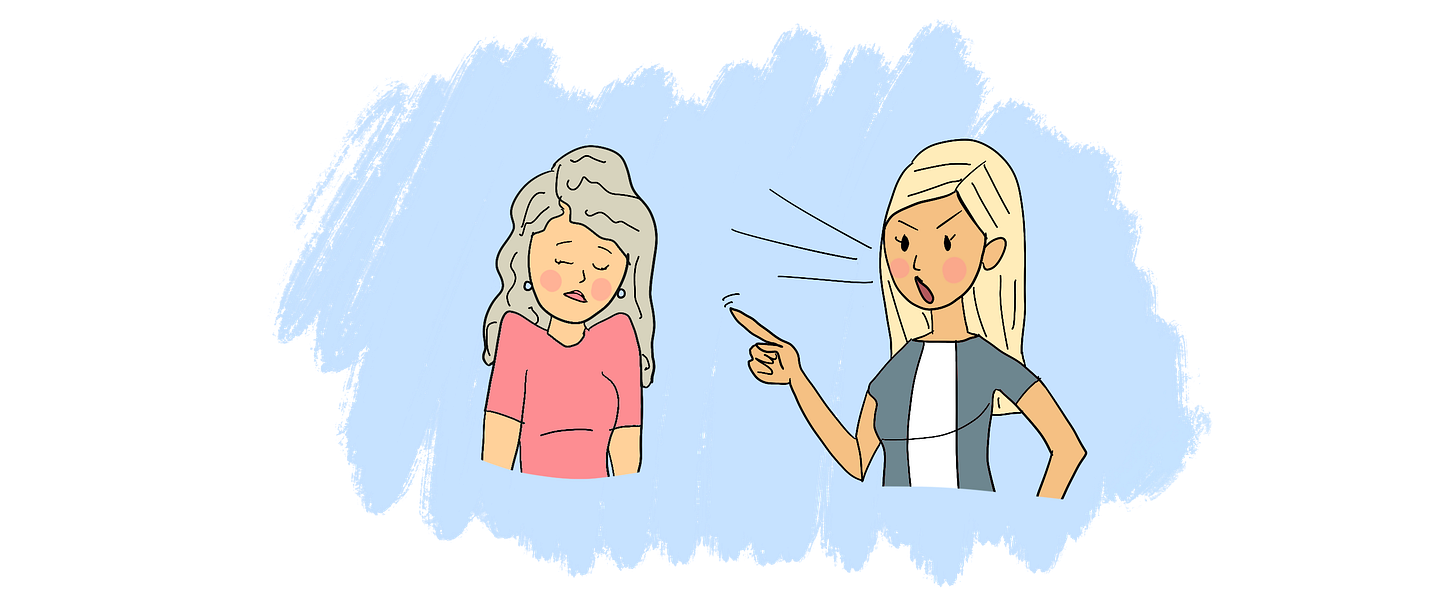 How NOT to Treat One Another
Galatians 5:15-16
"But if you bite and devour one another watch out that you are not consumed by one another".
This has to do with the tongue, our motives, and our disposition to one another. With our language and our words.  

Paul reminds us not to bite and devour one another. The word bite means to cause harm to another.
Bite:
Malicious intent behind.

Actions that are taken to try and hurt someone.

Bite could also be used in different circumstances. For example, in classical Greek, it refers to a snake bite or some kind of sting from any bug or beast.
Devouring
Devouring is of a similar nature: eating up, consuming as from a Greek lexicon.

These words are describing the way sometimes people behave with one another.

They're trying to hurt and cause discomfort in just an all-consuming way. To try and tear down other people.

The reasoning behind some of this could be retaliation. Maybe something you've done against someone else. You've said something and they didn't take it the right way.
Galatians 5:4 
"you're severed from Christ, you who would be justified by the Law, you have fallen from grace."
Paul covers the whole gambit, he talks about legalists, specifically Judaizers  

They're not seeking justification through Christ.
Galatians 5:13 
"You were called to freedom brothers only do not use your freedom as an opportunity for the flesh, but through love serve one another."
we've got the legalists up in the first part of chapter 5 and now we have Liberals
Galatians 5:13-15
Some people want to use grace as a license to sin: "I´m free in Christ, I'm forgiven so I don't have to worry about this anymore. I can do whatever I want." This is not right.

If you have any license as a Christian it's a license to love other people. Loving one another would be serving each other, and helping each other, and praying for each other.
The whole law is going to be fulfilled in this one word: "Love"
Galatians 5:13-15
But if you bite and devour one another, watch out that you are not consumed by one another.
The opposite of love is biting and devouring each other.

Eventually, you're going to be all consumed in it. You're going to kill each other metaphorically or in a spiritual sense.

If we do this we are going to destroy the efforts of the body of Christ.
Galatians 5:13-14
For you were called to freedom, brothers. Only do not use your freedom as an opportunity for the flesh, but through love serve one another. For the whole law is fulfilled in one word: "You shall love your neighbor as yourself.
Through love serve one another...
---
John 13:34-35
A new commandment I give to you, that you love one another: just as I have loved you, you also are to love one another. By this all people will know that you are my disciples, if you have love for one another.
If we are biting and devouring each other, we're damaging our reputation, our evangelism, and our influence in the world.

We're hurting the whole picture of the church and somehow becoming disconnected with the sacrifice of Christ.
Hating One Another
Titus 3:3-4
For we ourselves were once foolish, disobedient, led astray, slaves to various passions and pleasures, passing our days in malice and envy, hated by others and hating one another. But when the goodness and loving kindness of God our Savior appeared
Paul's describing our previous existence before we came into Christ
Titus 3:13
Do your best to speed Zenas the lawyer and Apollos on their way; see that they lack nothing.
Ephesians 2
Our position in the world before Christ: we were lost, without God, without hope.

It's totally different when we talk about the body of Christ, members of one body. We can't allow selfish mindsets: "Me above everyone else"
Romans 13
To speak evil of no one, to avoid quarreling, to be gentle, and to show perfect courtesy toward all people. For we ourselves were once foolish, disobedient, led astray, slaves to various passions and pleasures, passing our days in malice and envy, hated by others and hating one another. But when the goodness and loving kindness of God our Savior appeared, he saved us, not because of works done by us in righteousness, but according to his own mercy, by the washing of regeneration and renewal of the Holy Spirit,
There is a contrast between who we used to be, who the world still is, and who we are now in Christ.
---
Provoking and Envying One Another
Provoking and envying is the contrast of the works of the flesh and the fruit of the Spirit
Provoking
Galatians 5:26
Let us not become conceited, provoking one another, envying one another.
Meaning do not cause disputes.

Not looking for a fight or argument
Hebrews 10:24
And let us consider how to stir up one another to love and good works
Provoking can be a good thing

Provoke someone in a good way

Provoking someone to do good
Envying One Another
Envy and jealousy usually come together.

Several words come to mind when you think about envy: discontent, pride, materialism, bitterness.

You might be envious, or jealous of someone else. What they have, their status, or something they have that you don't have.

Romans 12 reminds us that rather than being envious, we need to rejoice for the good in one another.
Rejoice with those who rejoice
Sometimes it's easier to weep with someone else than it is to rejoice. Our hearts go out to people who are going through difficulties; we sympathize or empathize with them. But when something good happens to them it can be difficult to share that feeling with them.
If we want support and encouragement, we should be willing to share those feelings.
James 3:14
But if you have bitter jealousy and selfish ambition in your hearts, do not boast and be false to the truth.
Galatians 5:21
Envy is listed among the works of the flesh; we need to be aware so we know how to avoid it.
1 Timothy 6:3-4
If anyone teaches a different doctrine and does not agree with the sound words of our Lord Jesus Christ and the teaching that accords with godliness, he is puffed up with conceit and understands nothing. He has an unhealthy craving for controversy and for quarrels about words, which produce envy, dissension, slander, evil suspicions,
We should know how not to treat one another because it threatens us not only individually, but our spiritual well-being as well.
None of this is beyond Christian circles, we have to keep it out, or it's going to infiltrate into our life.
We have a whole new way of living, as Christians. We have to be on guard to make sure these things don't come into our lives.
Matthew 12:34
You brood of vipers! How can you speak good, when you are evil? For out of the abundance of the heart the mouth speaks.
Words that we speak come from the heart.

You can tell a lot about a person by the words that they use.
What content do we put into our lives (movies, TV shows, podcasts, books, social media, news) ? It is going to come out in our deeds and in our words.
We should be edifying with what we say and express to someone. Our minds need to understand that we have to treat each other the right way, with kindness, love, and understanding.
Speaking Evil of One Another
James 4:11
Do not speak evil against one another, brothers. The one who speaks against a brother or judges his brother, speaks evil against the law and judges the law. But if you judge the law, you are not a doer of the law but a judge.
This could be another way of biting and devouring one another. The term is related to the term slander or to defame another person.
Speaking evil means trying to create false charges against another or misrepresentations of their character. To damage and their reputation.
Also, when you speak evil or judge your brother you're speaking evil against the law and judging the law.
1 Peter 2:12
Keep your conduct among the Gentiles honorable, so that when they speak against you as evildoers, they may see your good deeds and glorify God on the day of visitation.
James  2:8
If you really fulfill the royal law according to the Scripture, "You shall love your neighbor as yourself," you are doing well.
Love is a summary of the law

Jesus said: love God and love your neighbor.
The law is the expression of how to love others.

If you're seeking to speak evil of somebody else, even another Christian, you've got a problem. Not just now with your brother but you are also setting yourself at odds with the law of God itself.

We are part of One church, and having misunderstandings or problems with one another could be affecting the unity of the church.
---
Grumbling Against One Another
James 5:9
Do not grumble against one another, brothers, so that you may not be judged; behold, the Judge is standing at the door.
Do not grumble with each other, because the judgment day is coming.

If we are critical and scrutinizing every little thing, when we get before the Judge on Judgment Day, He's will be critical in scrutinizing every little thing.

We're all going to give an account for everything we've done.
Matthew 18:15-18
If your brother sins against you, go and tell him his fault, between you and him alone. If he listens to you, you have gained your brother. But if he does not listen, take one or two others along with you, that every charge may be established by the evidence of two or three witnesses. If he refuses to listen to them, tell it to the church. And if he refuses to listen even to the church, let him be to you as a Gentile and a tax collector. Truly, I say to you, whatever you bind on earth shall be bound in heaven, and whatever you loose on earth shall be loosed in heaven.
Philippians 2:14-16
Do all things without grumbling or disputing, that you may be blameless and innocent, children of God without blemish in the midst of a crooked and twisted generation, among whom you shine as lights in the world, holding fast to the word of life, so that in the day of Christ I may be proud that I did not run in vain or labor in vain.
Paul says don't complain. "Do all things without grumbling or disputing".

Don't grumble because there's a judgment coming.
Complaining, grumbling, and disputing have been ingrained in our culture, in our society and all around the world. We don't even realize it.
Hebrews 13:17
Obey your leaders and submit to them, for they are keeping watch over your souls, as those who will have to give an account. Let them do this with joy and not with groaning, for that would be of no advantage to you.
We need to allow our elders to serve with joy so that they won't grumble

It gives us that connotation of the weight that we're putting on them by putting so much pressure and making it so difficult for them to serve in that way 
---
Do Not Lie to One Another
Colossians 3:9
Do not lie to one another, seeing that you have put off the old self with its practices
Paul had to tell the people in Colossi not to lie.
Comparing where we were before we were in Christ, to now that we are Christians... leave those old practices off and put them to death, separate from them.
1  Corinthians 13:6
it does not rejoice at wrongdoing, but rejoices with the truth.
1 Corinthians 13 gives the antidote to avoid lies

I want to be a person that rejoices to hear the truth, and if that's true…I won't find any joy or pleasure in speaking something that isn't true or in lying to others.
Ephesians 4:25
Therefore, having put away falsehood, let each one of you speak the truth with his neighbor, for we are members one of another.
This statement ties us together, and we should not do anything to damage that bond that we have
---
Encourage One Another
Hebrews 3:12-13
Take care, brothers, lest there be in any of you an evil, unbelieving heart, leading you to fall away from the living God. But exhort one another every day, as long as it is called "today," that none of you may be hardened by the deceitfulness of sin.  
Everybody needs encouragement.

Exhort one another daily.

Barnabas is called the son of encouragement. One of the most famous things that Barnabas did was help out Paul when he had just become a Christian. He was still known as Saul at the time and nobody believed that he had become a Christian. Barnabas took him and spurred him along.

That's part of God's plan for the church. That all of us would be together to help spur one another along. We're not supposed to do this alone, we are not to be just individualists.
We have to look out for ourselves, watch ourselves, and how we live but have to help each other and share a fellowship and do it on a personal level.
The encouragement we receive is on a personal level, and that implies that we really know each other.
In Acts 2 the church was established and they were meeting every day studying, praying, and encouraging one another. They were teaching and building relationships, they were strengthening one another.
Galatians 6:2
Bear one another's burdens, and so fulfill the law of Christ.
The unfortunate side is so often we do get discouraged and sometimes we don't act the way we should. That discourages someone else. We need to be aware, intentional, and proactive toward encouraging one another.
---
We must be aware of how NOT to treat one another, and how to encourage one another
We should be willing to help one another, to feel what they are feeling, to rejoice, and weep with who needs it.

We should get rid of all of the conceit and selfish ambition

Put all of that away and you allow yourself to be vulnerable enough where you're not putting up the walls of grumbling and complaining.

When we take all that down we can find our peace in God, and then we allow our heart to be softened and molded by the Lord.

We can encourage one another.

We have the responsibility to do well for each other.

Every good trait has to be cultivated so we can learn from others and their examples.
Imagine what the church would be like if we all perfected all of these qualities!
Philippians 2:3-4
Do nothing from selfish ambition or conceit, but in humility count others more significant than yourselves. Let each of you look not only to his own interests, but also to the interests of others.
Love one another.