Discover more from church of Christ Sermons
Notes from the most popular church of Christ sermons on a variety of topics
Over 1,000 subscribers
Identifying the church of Christ According to the New Testament
John Shannon Sr.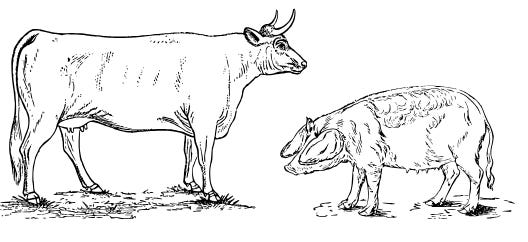 Key Scriptures:  Acts 2:40-42, Acts 9:1-2
Intro:
Being in the predicament of explaining to someone what something is

Explaining something to someone who does not know what it is

Knowing what it is but not knowing how to explain it

Knowing the difference between two things (Things after his kind - Gen 1:11-12, 20-25; Lev 11:1-3,7)
Both the pig and the cow are animals but are not the same.
Point: Similarity does not prove identity.
Acts 2:47
Praising God and having favor with all the people, and the Lord added to the church daily such as should be saved.
What people say:
One church is as good as another one

A church is a church. All are the same.
Every church you see is not the church of the New Testament. (Again, both the pig and the cow are animals but are not the same.)
---
Identifying the church of Christ
According to the New Testament (and not according to what people say)
New Testament - where you find what to look for
Matthew 16:13-19 "I'm going to build My church."

Acts 2:47 "...and the Lord added to the church daily such as should be saved."

Acts 9:1-2 "...this Way"
Different from everybody else

Something they were doing or practicing that nobody else was doing
Paul was not looking for a denomination (Baptist, Methodist, Catholic)
Challenge: Find a duplication of the church found in the New Testament in the world today.
---
Church
Def. Gk. ekklesia - the called-out ones (into the kingdom of God)
Called by the Gospel

God didn't call anybody apart from His Word
Declarations about the church
Right person to build it: Christ
Read:
2 Samuel 7:12-17 
Hebrews 1:5-8 
Right place from where it started: Jerusalem
Read:
Isaiah 2:2-4, Zechariah 1:16-17
The last days/The third and last dispensation: from Christ down the line (where we are); starting from the first Pentecost after Christ's resurrection
A spiritual church vs a feel-good church
If your church started in America, it is NOT the church
ex. church of God in Christ - started in Memphis
      Baptist church - started in Providence, Rhode Island
      Methodist church - started in England
      Mormon church - started in Salt Lake City, Utah
Right period 
Read:
Galatians 4:4 - time frame this church started "in the fullness of time"
Daniel 2:44 - "in the days of these kings" - the Roman kingdom
Right Pentecost
Read:
Acts 2:1-21
AD 33 in Jerusalem - Pentecost after the resurrection of Christ
---
PS If you enjoyed these notes please share them below.
PSS Did a friend forward these notes to you? Subscribe below.