Discover more from church of Christ Sermons
Notes from the most popular church of Christ sermons on a variety of topics
Over 1,000 subscribers
Religious Freedom During a Global Pandemic (Matt Vega)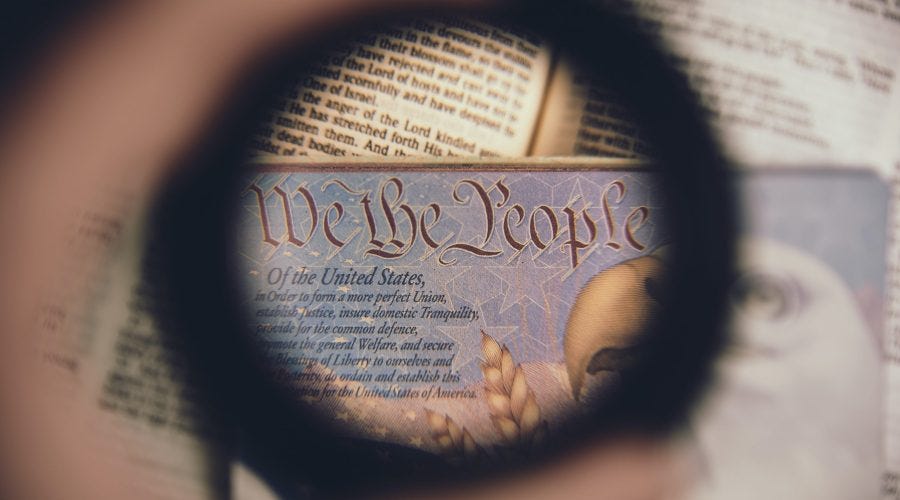 This isn't the first pandemic.

The Bible has a lot to say about plagues.

The Bible deals with these kinds of difficulties in life.

The most well-known plague is in Numbers 21. Venomous snakes sent by God himself.

Numbers 21:6

Numbers 21:8

John 3:14,15
The New Testament does not have a lot of references to plagues. Revelation mentions them symbolically.
Revelation 16:17-18

God's people have nothing to fear.

Revelation 19:5

Our goal should be to live for him every day.
How should Christians respond to the COVID-19 Pandemic?
Do we cancel worship services?

Do we engage in civil disobedience?

Do we find a way to obey both God and man?
15 states have allowed religious gatherings
Whether we gather was left up to the elders of the local congregations
A neutral law of general applicability does not violate the First Amendment
Employment Division v Smith
Legally, we can't argue that our religious rights are being violated
5 Recommendations for How to Be Prepared
Develop practical procedures and policies to provide a safe facility and healthy environment to worship.

Continue to use technology to carry out our mission.

Find creative ways to spend more time together in small groups.

Make a special effort to make everyone feel welcome.

Remember the church is about people helping people maintain continuity in their faith.
Pay close attention to young people and new converts.
Church COVID-19 Checklist
Sanitize and clean frequently touched surfaces (door handles, etc.).

Offer protective equipment (masks, gloves, etc).

Consider a second alternative service for healthy individuals 65 and older.

remind members to take their temperature before arriving and not to shake hands, hug, etc.

Encourage only family/household units to sit together.

Everyone should be asked to remain 6-10 feet from others outside their household.

Services might need to be shorter to reduce the need for members to use the restroom.

Pre-packaged communion served by ushers wearing gloves.

Forego passing the offering plates; set up stationary receptacle in the foyer to place your contributions.

Discourage using songbooks; use Paperless Hymnal.

Discontinue hard copy bulletins (display on PPT overhead and send reminders by email).

Consider structured dismissals or assigning ext doors (no congregating in the lobby; socialize outside).
Don't be guilty of worshipping the cure rather than the Creator
Revelation 22:14
---
Hi Friends,
Did you hear a great sermon this week that we should share with the group? Reply to this email with a link to have it added for next week.
Thanks for reading,
church of Christ Sermons